[SOLD OUT] Gala Dinner 2023 "Green is the New Black"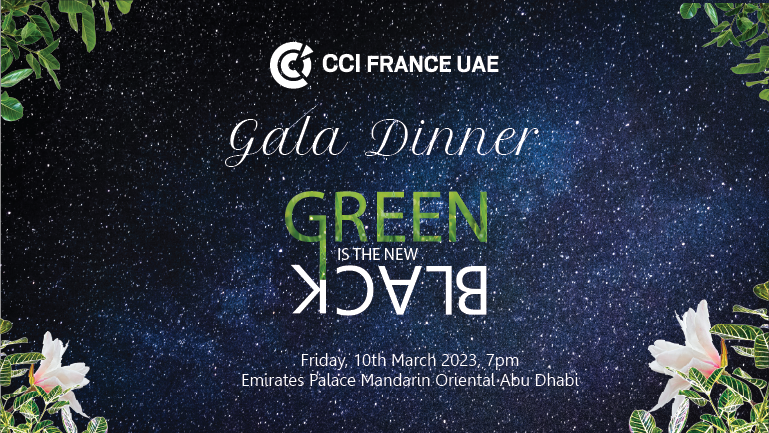 We are pleased to announce that the Gala Dinner 2023 will be held on Friday, 10 March 2023, at Emirates Palace Mandarin Oriental Abu Dhabi. The theme of this edition is "Green is the New Black".
We will salute and celebrate our common commitments for the future. In that line, one of the major milestones for the future in the region and for the world, is the COP28. It represents a fantastic roadmap and opportunity for the private sector to become leaders at the forefront of the climate movement and reshape the way we do business.