Join us for a sports challenge to protect the oceans!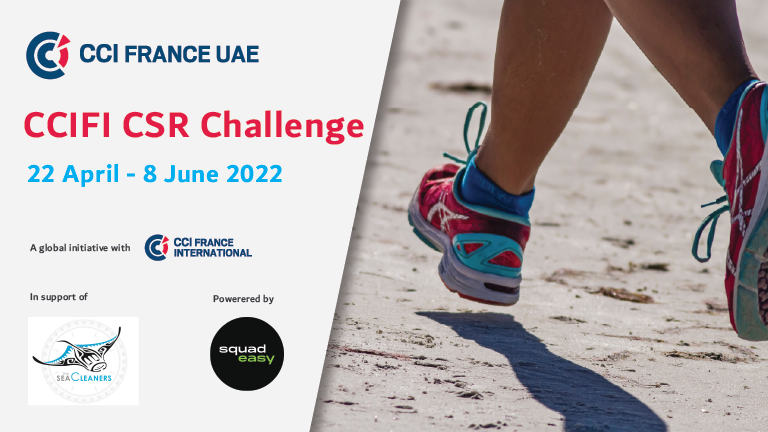 CCI FRANCE INTERNATIONAL, network of French Chambers of Commerce abroad and CCI FRANCE UAE invite you to participate in a sports challenge in support of the action of our partner of The Sea Cleaners, with the support of the mobile application Squadeasy.
Concept
An inter-company and inter-country sporting and social challenge. It is carried out in teams of 5 and allows you to bring your employees together, create team cohesion, motivate them, all while practicing a sporting activity for a great cause: the de-pollution of the oceans!
The challenge is open to CCI FRANCE UAE members.
Local challenges for each participating CCI FI integrated in a global challenge: local winners and global winners,
Based on a mobile application from a young French start-up: Squadeasy
Each team is made up of a maximum of 5 people. There is no limit to the number of teams per company
How do you earn points?
Through physical activity (running, walking or cycling), answering quizzes and photo challenges.
Each team member records their daily physical activities (running, walking or cycling) via the Squadeasy mobile application. The performances and aces are accumulated for 6 weeks, the most active win!
When?
A 6-week sports challenge - from 22 April 2022, Planet Day, to 8 June 2022, World Oceans Day.