Evènements • Forums
Rejoignez nous pour la rentrée du FCC - French Community Club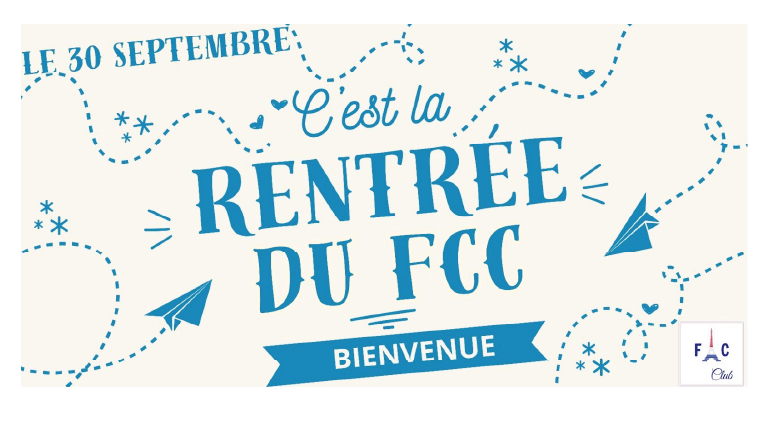 Chers Membres, Chers Amis,
La rentrée du FCC est fixée au 30 septembre. Toute l'équipe de bénévoles du FCC, ses associations régionales et ses partenaires, auront le plaisir de vous accueillir sous l'égide de Madame Nathalie KENNEDY, Consule Générale de France à Dubaï qui s'adressera à la Communauté Française autour de 17h.
« The place to Be » sera le Novotel Al Barsha de 15h à 19h où nous aurons le privilège de vous rencontrer et de vous convier à un cocktail offert par le French Community Club, un cash bar sera à votre disposition.
Seront présents, nos sponsors sans qui nous ne pouvons pas exister, nos partenaires sans qui vous ne pouvez pas vous régaler ou être aidés et enfin nos activités sans qui vous ne pouvez pas vous amuser. Après-midi de présentation, de rencontres, d'échanges et de bonne humeur pendant laquelle nous vous présenterons les principaux évènements de notre calendrier 2023-2024.
Inscription obligatoire : https://my.weezevent.com/rentree-du-fcc-30-septembre